Starting a blog can be one of the best ways to promote your business or share your ideas.
Did you ever write quality blog posts but got no traffic after many months of publishing? I know this can be frustrating, especially if you are just getting started.
The good news is; you don't have to give up yet.
This is a common problem that many bloggers have to deal with during the onset of their careers.
In this piece, we have covered top techniques on how to find readers for your blog.
Keep reading to find out how everything you need to do to attract great traffic to your blog.
15 Best Ways To Find Readers For Your Blog
---
1. Grow Your Organic Traffic
Before we dig deeper, you should understand the type of traffic you can get for your blog. It can either be organic or inorganic traffic.
Organic traffic comes when visitors come to your website by clicking a particular keyword from the search engine. This is the most valuable type of traffic for your website.
Organic traffic is free and the visitors who visit your website are people who are interested in your website content.
If you're looking to grow organic traffic, there are a few things you can do to make sure your website is as search engine friendly as possible.
Be sure to use relevant keywords throughout your site.
Secondly, try to get as many high-quality backlinks as possible.
Use tools like Ubersuggest and ahrefs for backlink analysis.
And finally, make sure your site is well-structured and easy to navigate.
By following these simple tips, you can help ensure that your website receives the organic traffic it deserves.
2. Publish Original Content
I know you are wondering, what does original content have to do with getting more readers? Publishing unique and original content can help you get exposure.
Top websites and blogs use this strategy to get social shares, backlinks, and traffic for their blogs. Readers and search engines both value original content.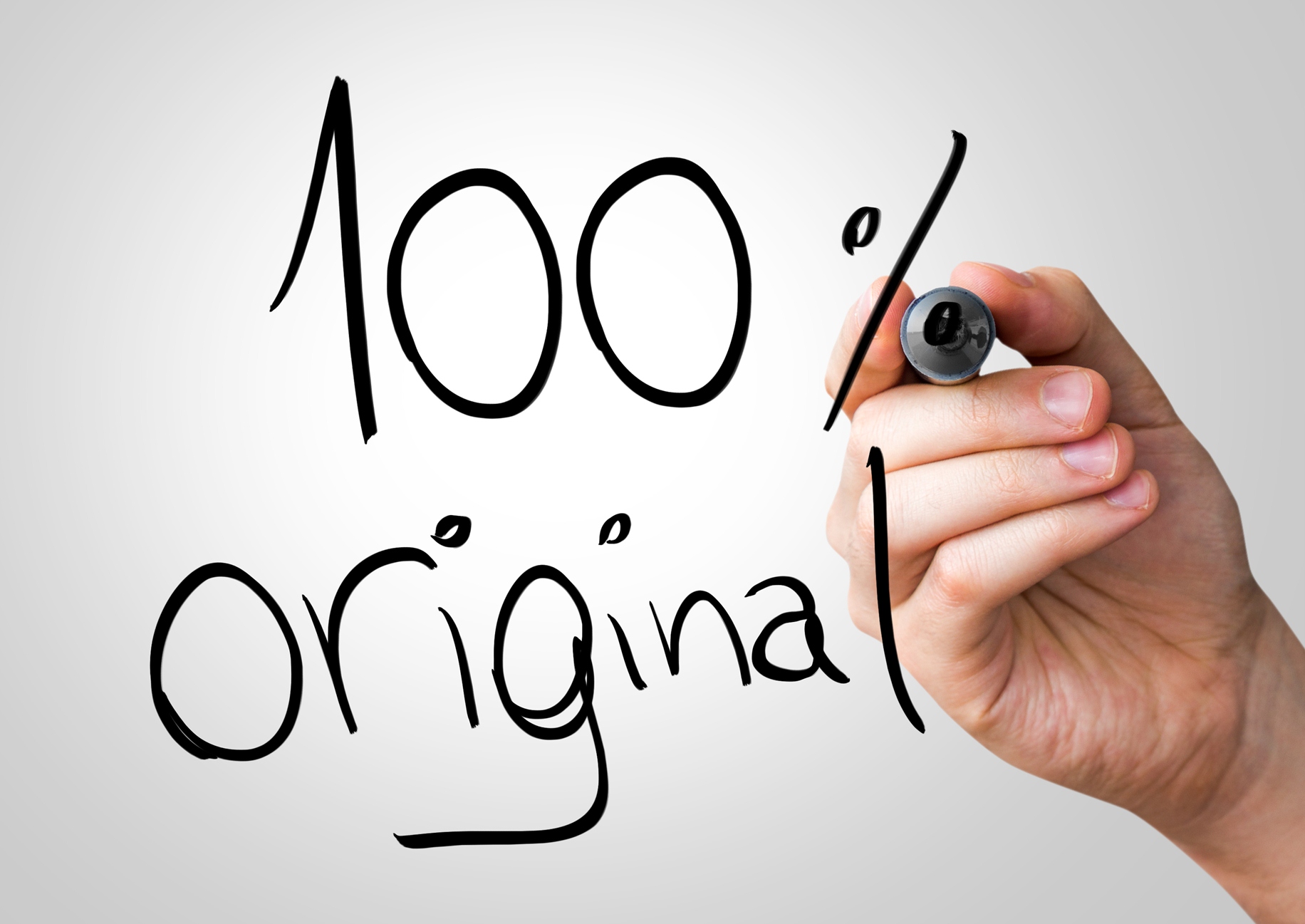 So, you should be creative and put your effort into creating quality work.
Publishing original content increases your search traffic, backlink profile, and social sharing profile.
The main problem with many new bloggers is they are lazy to publish original work.
They use a shortcut of finding high-volume keywords and then publish already existing content.
It is crucial to create unique and original content. There are many paid and free plagiarism check tools you can use to check your work for originality.
Some of the top recommended plagiarism checker tools are Copyscape and Grammarly
3. Use Catchy Headlines
Coming up with catchy headlines is one of the toughest jobs for many bloggers. Many people have an idea about what they will talk about.
However, they lack a compelling and click-worth headline. SmartBlogger has made your work easier headline hack templates you can use.
Therefore, you don't have to spend many hours trying to think about catchy headlines.
In their headline templates, here is a glimpse of some recommended headlines you can use.
The type of headlines you can come up with includes numbered headlines, promising, or headlines that make readers curious.
According to studies, creating catchy headlines can bring about 500% of traffic from the headline alone.
Numbered headlines work better because they tell the readers in numbers how you will solve their problem. By using numbered headlines, readers already know what to expect.
The conductor analyzed 5 types of content headlines with numbers and without numbers. Here is their performance.
4. Use Snip.ly
Sharing your content is great. But you might be missing an opportunity to get more traffic for your site. Download Snip.ly to help you direct more readers to your site.
It allows you to create a call to action for every content you share. When readers read an article, they will see a box below that has a link to your content.
5. Use Grammarly For Content Writing
While not everyone has 100% perfection to grammar, this doesn't mean your work should have grammatical errors.
A blog post with many grammatical errors can lead to unwanted trolls in the comment section.
Grammatical errors on your website make it difficult to trust your work. Misspelling and other silly mistakes can greatly kill your blog.
For instance, avoid grammar errors by using Grammarly.
Grammarly highlights mistakes and provides suggestions. If you cannot afford the premium option, you can always use the free account.
This is how Grammarly helps you in your writing.
➤ Avoid Grammatical Errors and Plagiarism using Grammarly
6. Create Compelling Blog Posts
Apart from creating catchy headlines, you should also create compelling posts for your blog.
After checking your headline, your readers are now interested in reading your content.
Therefore, always write with your readers in mind. Your content should address their problems and aspirations as compared to yours.
Understand the problems and the struggles your readers have and the type of content they love. This will help you create content that addresses their problems.
Another thing you should do is to ensure that you are consistent with your publishing. This will make your readers always come for more.
If you create high-quality and consistent content, you can grow your traffic by up to 7.8x more than those blogs without consistent and compelling posts.
When writing your blog posts, include many images and consider the content length.
Preferably, good content should contain at least 2000 words. Here is a summary of content length and the position.
7. Perform On-Page SEO
Optimize your content for search engines to get more traffic. Search engine optimization is not a difficult task.
To begin with, you can install Yoast SEO, which is an all-in-one plugin for WordPress blogs. This is a great way to optimize your blog posts on the same screen.
You should create content that adds value to the reader. To create SEO-friendly content that can drive traffic for your website, do deeper keyword research.
For a new blog, look for low-competition keywords because they have a low search volume. This gives you a high chance of ranking for that particular keyword if you write a quality blog post.
Another thing you should do is to optimize your meta descriptions, URL slug, and title tags.
These are the first things that people see on the pop-up results on the search engine result. Include your keyword in the meta description and the title tag.
Lastly, include internal jump links in your content.
These links provide easy navigation on the page, and this improves the user experience. Internal links can also help in getting more traffic which increases your organic visibility.
Let's see an example of how SEO works.
When you search the term "social media", you will come across different posts about social media. Now, these are the results when you "search social media blogs".
This shows that Social Media Examiner has optimized its content for SEO. Any reader searching for social media posts will find them.
That is how powerful SEO is. Before you publish your posts, optimize them for SEO. Ensure you include the following:
The right keywords
Meta description
Alt text for images
Internal linking
8. Use Call To Action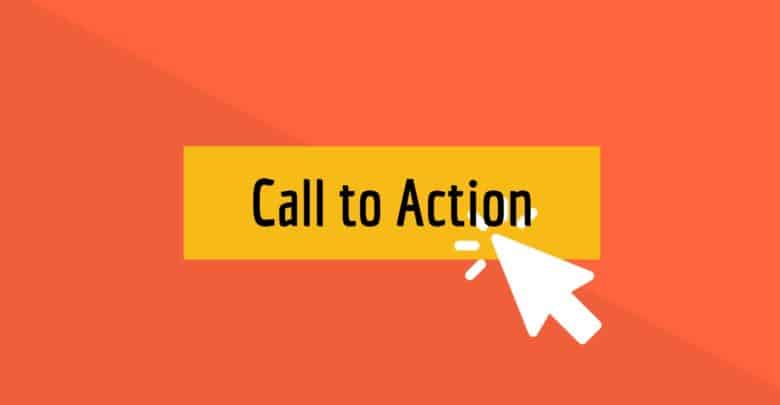 If you already have some readers for your blog posts, you can ask them to share your blog posts on their social media and marketing platforms.
If the friends they refer find your blog posts useful, they take the responsibility of sharing your work. Always include a call to action on your posts where you ask the readers to share your articles.
This will make it easier for you to get more readers.
9. Start Guest Posting
Guest posting on other blogs is another faster way of getting traffic for your blog. Select top authority blogs where you can publish your work and get useful backlinks for your website.
Eventually, this brings more readers and email subscribers.
Guest posting allows your content to get a massive audience which increases your visibility and readership.
10. Promote Content on Social Media
Today, almost everyone is on social media. The best way you can get more readers for your blog posts is by promoting your content on social media pages.
You can either do free promotion or paid promotion.
For the free option, simply create an account and begin sharing your work. For the paid option, you have to pay the advertising fee.
Promoting your work on social media pages helps you get more readers.
This is because your content goes to the targeted audience. Publish high-quality content on different social media pages.
To begin with, you can start with 3 to 4 platforms because having a presence on all social media platforms can be overwhelming.
Another great to take advantage of social media is by adding social sharing buttons to your blog posts. You can add buttons for LinkedIn, Twitter, Facebook among others.
11. Engage Ad Comment on Other Relevant Blogs
You need to start commenting on other blogs if you have not started doing that.
Writing meaningful comments shows that you did read the post.
This makes the blog owner happier when other bloggers read their work. As a result, you end up creating a long-term relationship.
This is a win-win situation because when other visitors read your blog comment, they end up liking posts on your blog too.
12. Try Giveaways
Giving your audience free items can help you get more readers.
Who doesn't love free items?
Anyone can get excited about gifts so you should try to share them with your audience. Giving your readers free E-books can help you get more traffic.
Additionally, gifts promote brand awareness and this helps you reach more people.
For instance, this is an example of a campaign offered by M&Ms, which allows you to be in their upcoming ad.
13. Publish Content on Different Platforms
Slideshare is an amazing platform where you can share your work. It has more than 70 million users so bloggers can benefit by getting more readers.
If you have an engaging blog post, post it on Slideshare and you will get more readers.
Apart from Slideshare, another top platform where you can post your work is Medium.
This site has over 60 million readers every month. You can start publishing your work and get the chance to reach more readers.
14. Connect with Industry Bloggers
You can connect with your favorite bloggers by emailing them. This will help you create connections.
Before that, it would be great if you leave some good comments on their posts. After that, you can contact them and build connections through email.
You can use this email format ([email protected]) to connect to other bloggers through email.
15. Join Webinars
Another top way to increase the audience is by creating joint webinars with other bloggers. You can create a webinar for their audience or let them create one for your audience too.
16. Respond To Comments And Create Engagement
Responding to comments helps you get the attention of new readers. They feel appreciated when you respond to their comments because it shows you are well connected to your blog.
It also helps you create new relationships. Additionally, ensure that you have an easy-to-use comments section. Readers get bored when they have to go through many steps to leave a comment on your blog post.
How to Know If People Read Your Blog
If you would like to know if people read your blog, Google Analytics is your solution. You need to create a google account and give the right information on the monitored website.
Once you finish the registration, you will get a code to help you track the pages you want.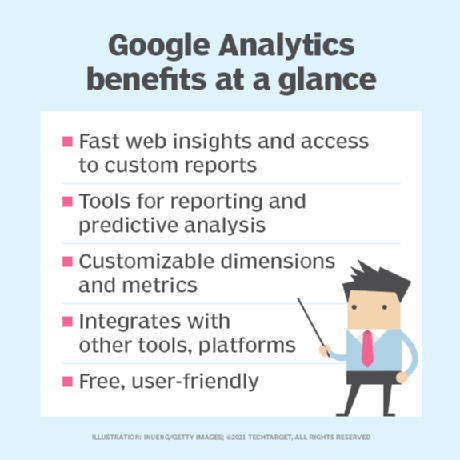 Google Analytics measures the statistics of your blog and comes up with conclusions that help you improve your content quality.
The left-hand side of the tool provides information about your visitors. You can tell their location, type of browser they use, demographic, and whether they are regular or new readers.
Such data can help you determine the profile of visitors to your blog.
Google Analytics channels measure different types of traffic like direct, organic search, paid search, social, and referral.
You can access your blog's readability. With Google Analytics, you can monitor which entries attract more visitors to your blog.
---
Best Ways To Find Readers For Your Blog: Conclusion
Blogging maintains its status as a great career. It is one of the top sources of passive income today.
However, many bloggers give up thinking that their effort for creating and publishing quality was in vain when they don't get readers.
There are many strategies you can implement to improve the readership of your blog posts.
We have covered the best tips that can help you get more readers for your blog. Implement these strategies, and you will find what strategies work well for you.
So, what's stopping you from realizing your dream of being a successful blogger now?
Frequently Asked Questions